Du 6 au 8 juillet, la citadelle d'Arras accueille de nouveau le très populaire Mainsquare Festival !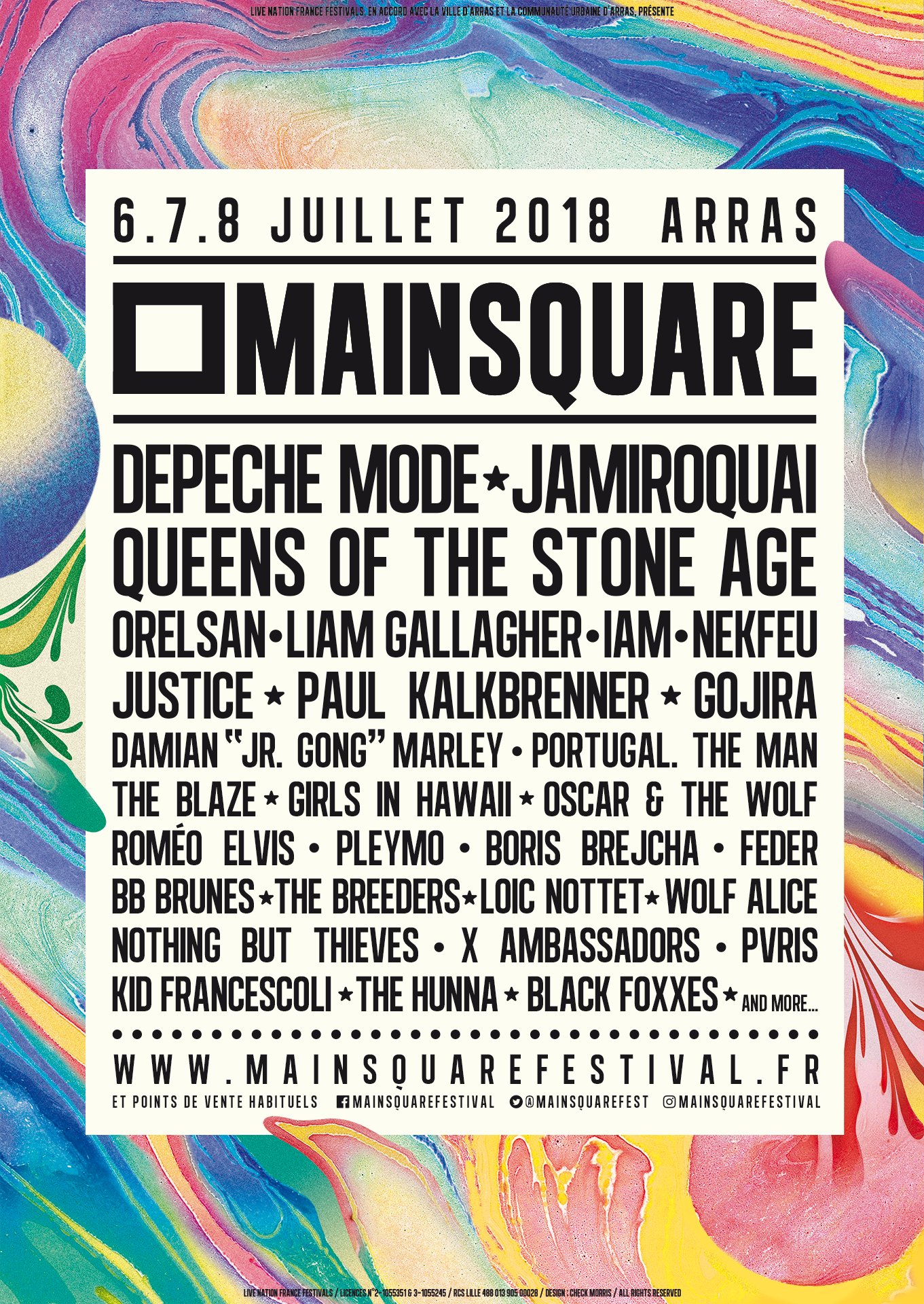 Après avoir affiché l'an dernier Radiohead ou même System Of A Down, le festival arrive encore à nous proposer plus alléchant. Live Nation n'a pas fait les choses à moitié et nous propose l'affiche la plus importante que la ville ait pu accueillir.
Au programme cette année : Justice, Jamiroquai, Nekfeu, Gojira, Depeche Mode, IAM, Liam Gallagher (ex-Oasis), Queens Of The Stone Age, Roméo Elvis, Pleymo, Feder, Pvris et pour conclure le festival, un show de 2h30 (comme la coutume le veut) : Orelsan !
Autant vous dire que l'édition 2018 s'annonce légendaire, comme chaque année…