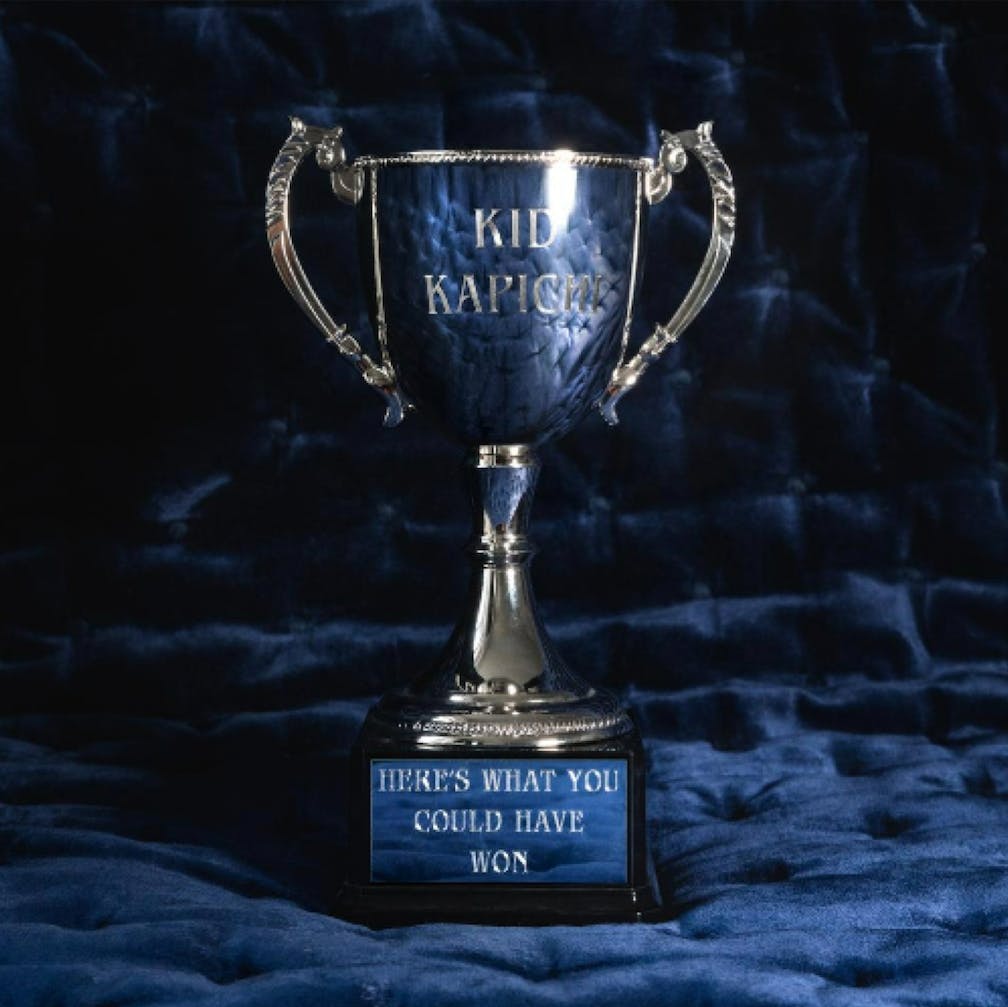 Here's What You Could Have Won
par
Kid Kapichi, le groupe de punk anglais salué par Frank Carter & the Rattlesnakes et Slaves, vient de sort Here's What You Could Have Won.
Here's What You Could Have Won est le deuxième album de la discographie du groupe, qui succède à This Time Next Year. C'est un album franc et honnête au sujet de l'actualité du pays anglais. New England nous fait entrer dans le vif du sujet et Kid Kapichi nous montre qu'ils ne sont pas là pour enfiler des perles. Un titre bien punky, entraînant, accompagné d'un featuring avec Bob Vylan.
Mais comme beaucoup de groupes qui ont récemment sorti un album, on y parle d'actualités de ces dernières années. Mais Kid Kapichi prend le parti de dénoncer des faits précis. Notamment sur Party at No. 10, où est évoqué le scandale de la fête des politiciens à dix, durant le premier confinement. Ou encore 5 days on (2 days off) qui parle de notre quotidien à tous : métro, boulot, dodo.
Riche d'inspirations
Here's What You Could Have Won est un album riche en inspiration musicale. On passe de I. N. V. U, un titre bien catchy presque funky, à Super Soaker, beaucoup plus punk et rock, qui correspond bien à ce que Kid Kapichi nous a habitué. C'est avec le titre Never Really Had You que le groupe nous montre qu'il excelle aussi dans la composition de titre plus doux.
Tar pit est un morceau plus posé, mais qui n'en est pas moins cool et surprenant. On entend des paroles chantés au air du titre Girls & boys de Blur. Une preuve que l'influence des groupes anglais restent assez présentes dans les compositions de Kid Kapichi. Et on aime ça.
Petit coup de cœur pour le titre, Smash the Gaff. Un titre énergique avec une intro de guitare saturée, entre rock et électro. Un rythme de batterie qui rappelle les bons titres de Kasabian. C'est un morceau plus hard que le reste, un chant sombre et grave sur les paroles « i'm happy, so happy« .
En bref
Kid Kapichi est de retour avec un second album bien catchy pour lequel on prend vite goût. C'est une belle démonstration et évolution de la discographie du groupe qui a su trouver des sujets qui parlent à tous.
Tracklist :
New England
Rob the Supermarket!
5 Days On (2 Days Off)
I.N.V.U
Super Soaker
Party at No. 10
Cops & Robbers
Tar Pit
Never Really Had You
Smash the Gaff
Special
Découvrez nos autres reviews et interviews !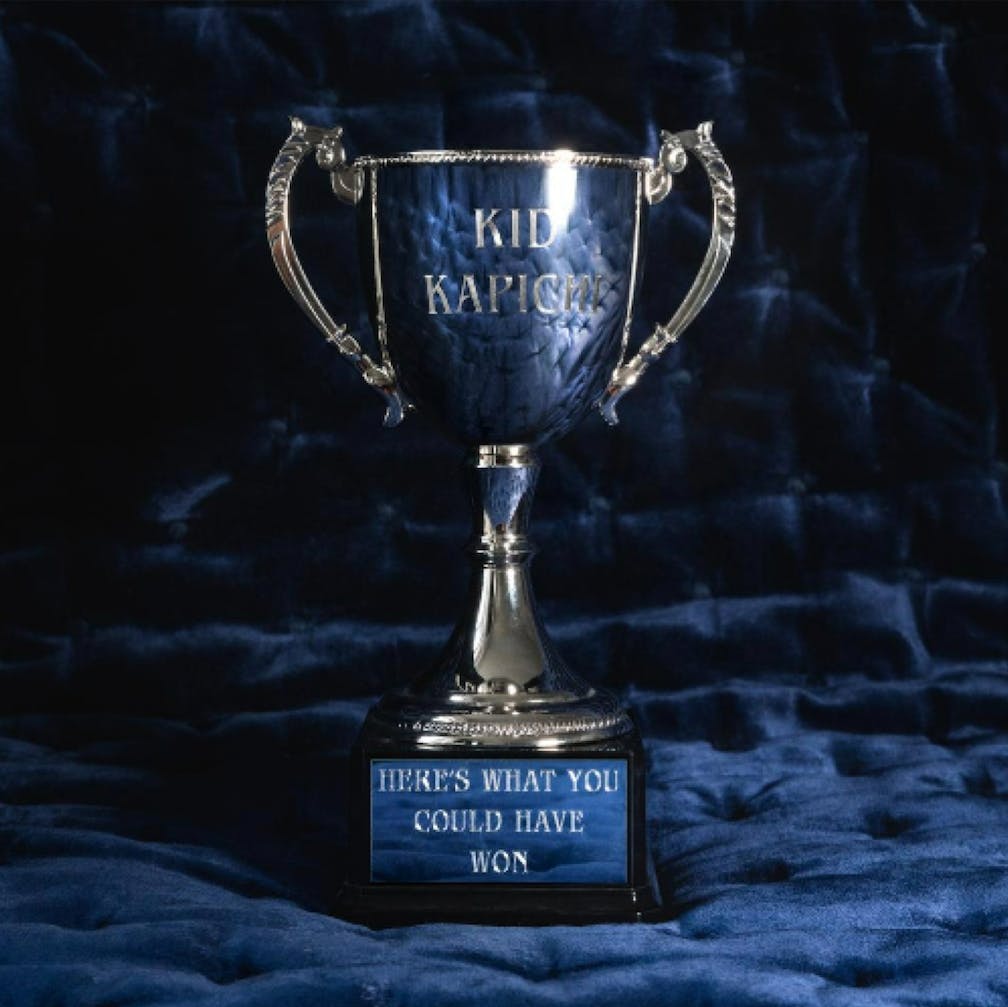 Here's What You Could Have Won
par