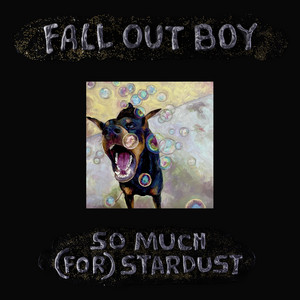 So Much (For) Stardust
par Fall Out Boy
Les américains de Fall Out Boy sont de retour avec So Much (For) Stardust. Le neuvième album studio du groupe est déjà disponible depuis le 24 mars 2023.
Comme souvent, ce sont le singles qui ouvrent l'album. Love From The Other Side et Heartbreak Feels So Good sont judicieusement choisis. Les deux morceaux nous envoient la claque que nous attendons d'un morceau de Fall Out Boy. La voix de Patrick Stump n'a rien perdu et nous enchante toujours.
Hold Me Like a Grudge tourne pas mal sur ses bords pop. Cela évoque légèrement ce qu'on pourrait aimer dans un morceau de Panic! At The Disco. On reste dans la même optique, en ajoutant un peu de douceur, sur Fake Out.
On arrive au milieu de So Much (For) Stardust et la claque inattendue est là. Heaven, Iowa ne paye pas de mine avec son début très doux. Cependant le refrain où Patrick Stump chante à pleins poumons est grisante.
Après le joyeux, et bien nommé, So Good Right Now, nous arrivons sur une étonnante apparition. C'est l'acteur Ethan Hawke qui pose sa voix sur l'interlude The Pink Seashell. On reprend sur l'épique I Am My Own Muse. Une fois passé le sympathique Flu Game, nous avons un nouvel interlude cocassement intitulée Baby Annihilation.
The Kintsugi Kid (Ten Years) fait allusion aux épreuves et échecs du passé. Puis nous reprenons en bonne humeur avec le joyeux What a Time To Be Alive. Enfin l'album se clôt sur le morceau éponyme So Much (For) Stardust.
La pause que l'on avait crue être la séparation finale du groupe est pour l'instant bien derrière nous. Fall Out Boy est toujours aussi doué pour la création. So Much (For) Stardust nous le prouve une fois de plus. Si le morceau flirte avec ses penchants plus pop que punk, le résultat est pour autant très plaisant. Les nombreux ajouts musicaux, de cuivre notamment, sont la touche qui nous rappelle d'autres groupes comme Panic! At The Disco. Une belle pièce à ajouter à leur collection. Nous avons hâte de voir tout cela défendu sur la scène du Zénith le 23 octobre 2023.
Tracklist :
Love from the Other Side
Heartbreak Feels So Good
Hold Me Like a Grudge
Fake Out
Heaven, Iowa
So Good Right Now
The Pink Seashell (feat. Ethan Hawke)
I Am My Own Muse
Flu Game
Baby Annihilation
The Kintsugi Kid (Ten Years)
What a Time to Be Alive
So Much (for) Stardust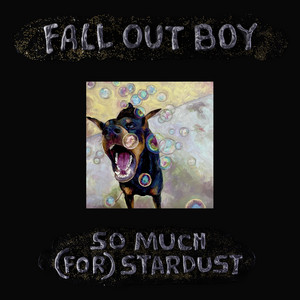 So Much (For) Stardust
par Fall Out Boy