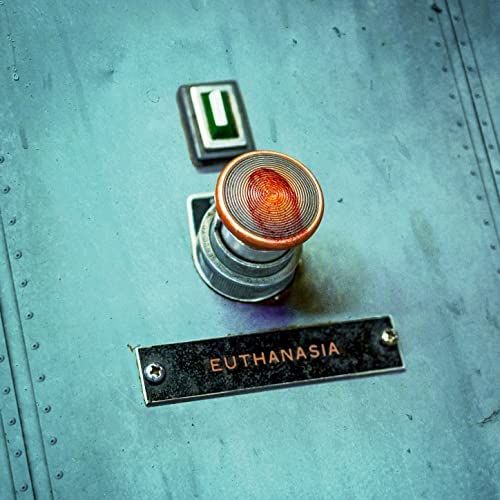 Euthanasia
par Stray From The Path
Stray From The Path est de retour pour le plus grand plaisir de nos oreilles ! Le groupe de punk hardcore américain, nous offre un nouvel opus puissant dans la lignée des précédents albums, qui donne une nouvelle fois envie de tout casser.
Le début de l'album commence avec une voix off sur le titre Needful Things "there're another victim of the modern age". On sait d'emblée que l'on va être en présence d'un album révolté susceptible de réveiller les foules (notamment les américains) face à l'actualité du monde. Comme sur le titre III, où on ressent la colère du chanteur Drew York face aux violences policières que subit l'Amérique. Il dénonce avec énergie, sur une batterie très rapide, les horreurs subis pas les américains.
Avec sa voix très reconnaissable, Drew York nous offre une performance vocale énergique tout au long de l'album. Une tracklist de titres énervés parcourus de riffs de guitare agressifs et entraînants que l'on peut entendre par exemple sur les titres May You Live Forever ou Law Abiding Citizen.
CoupS de cœur
Le mélodieux titre Bread & Roses, vient apaiser l'album avec la présence de Jesse Barnett (chanteur de Stick to Your Guns). De gros riffs, une bonne rythmique qui annonce l'ambiance du titre dès le début de la chanson. Une guitare bien présente et un petit breakdown jouissif. Un titre qui sort du lot par rapport au reste de l'album.
Pour finir, Ladder Work monte crescendo en puissance. On commence par entendre les premiers mots sur des accords de guitare saturés.
We're all got roles to play and we play'em

They make the rules just to break'em, no salvation
Une intro pour un morceau emplit de rage, dont le nom de l'album prend tout son sens. Entre métal et rap, le titre redescend doucement sur la voix off d'une femme au téléphone sur fond de crépitement de feu. Un titre d'une grande qualité, autant par la puissance des paroles que par sa musicalité. On ressent toute la richesse que peut nous offrir Stray From the Path.
En bref
Euthanasia est un album brutal, rempli de rage et d'énergie qui nous rappelle la force de Rage Against the Machine. Près de 40 minutes de riffs lourds et de paroles claquantes. Encore un bel ouvrage (si ce n'est le meilleur) de la part de Stray From the Path !
On retrouvera Stray from the Path sur la scène du Cabaret Vert à Paris en compagnie de Beartooth et Motionless in White en mars 2023 !
Tracklist :
Needful Things
May You Live Forever
III
Guillotine
Chest Candy
Bread & Roses
Law Abiding Citizen
The Salt In Your Spit
Neighbourhood Watch
Ladder Work
Retrouvez nos autres reviews et interviews !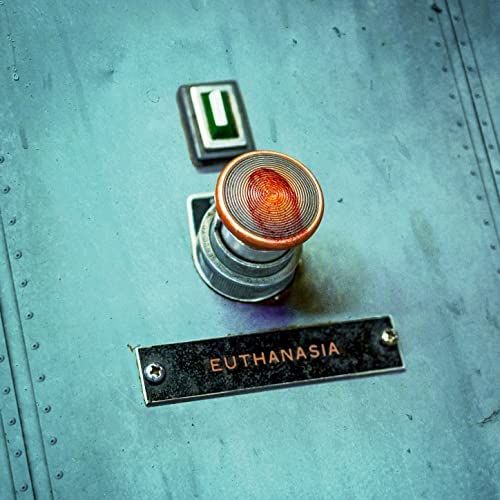 Euthanasia
par Stray From The Path