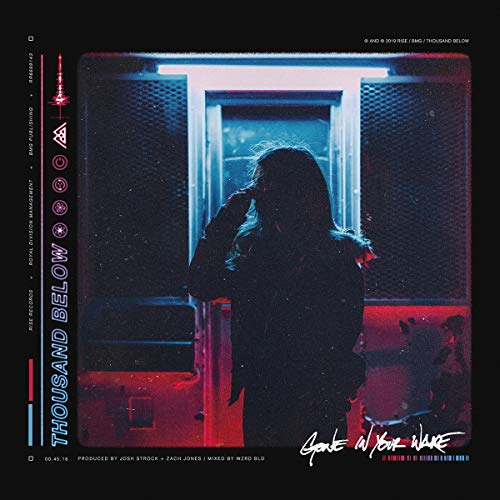 Gone In Your Wake
par Thousand Below
Et de deux pour Thousand Below qui revient avec Gone In Your Wake, 2 ans après leur premier opus The Love You Let Too Close paru en 2017. En tant que talentueux jeune groupe Américain peu connu en Europe et en France, on vous fait découvrir (ou redécouvrir) ce second effort studio, paru le 11 octobre :
Pour un second album comme celui-ci, c'est une prise de risque (réussie). En effet, on a ici un album plus varié, et plus poussé que le premier, porté par des effets électroniques que l'on découvre parfois après plusieurs écoutes. Le groupe rentre en matière avec Chemical, qui est d'ailleurs le premier single. On a donc un chant parfaitement maîtrisé de la part de James DeBerg, accompagné d'un gros riff de guitare et un ensemble qui rend le morceau harmonieux et susceptible d'être écouté en boucle !
Disassociate, second single de l'album fait suite, et on repart sur des bases plus proches du premier opus avec du bon scream, un bon breakdown, et un résultat bien énergique. Fake Smile, et Alone (Out Of My Head) viennent à leur tour poser leur ambiance prenante, et on imagine le gros potentiel de ces chansons en live.
Michael McGouth (chanteur-guitariste de Being As An Ocean) vient contribuer à l'album en posant sa voix au côté de James sur The Edge Of Your Bed, chanson acoustique faisant office de ballade avant Vanish, un morceau plus puissant couvert par les deux guitares et le scream maitrisé de James dont on ne se lasse pas d'entendre.
Changement d'ambiance pour Lear To Lose And It All Gets Easier et des sonorités beaucoup plus électro, qui viennent appuyer sur l'envie d'étendre l'univers musical de la formation.  Des sonorités que l'on retrouve mélangés avec l'univers originel du groupe pour le deuxième feat de l'album Lost Between avec Marcus Bridge (chanteur de Northlane), mais aussi pour le titre The Other Side Of Things.
Gone In Your Wake, titre qui est aussi celui de l'album, vient conclure ce disque en douceur. Toujours avec ces sons qui viennent encore une fois montrer la volonté d'évolution du groupe. C'est un choix judicieux pour finir un album ambitieux.
En conclusion, l'album marque une étape importante dans la carrière de la jeune formation avec 11 titres qui sont vraiment plaisants, et viennent proposer une certaine diversité pour un groupe qu'il faut absolument suivre et dont l'avenir promet de belles choses !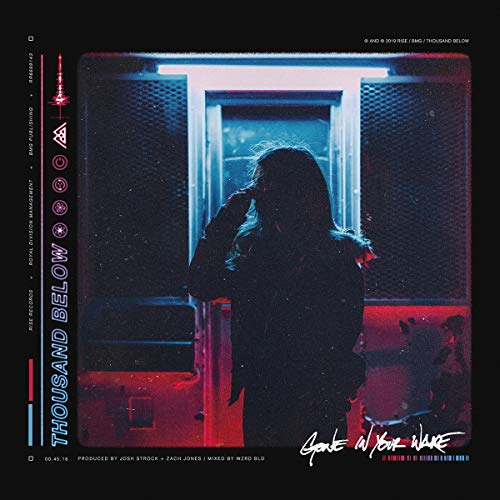 Gone In Your Wake
par Thousand Below