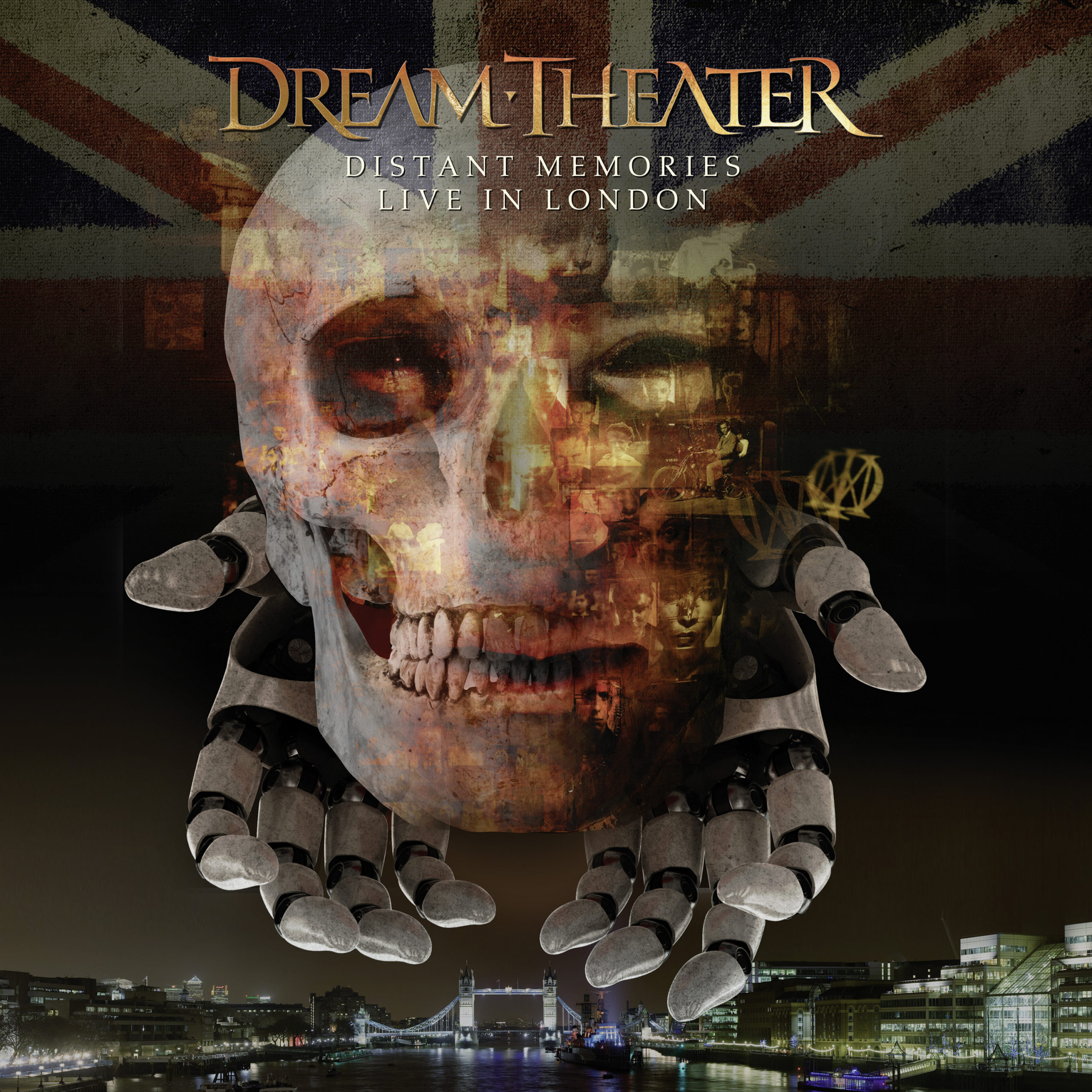 Distant Memories
par Dream Theater
Dream Theater. Un groupe qui divise beaucoup dans le milieu du metal : certains les adulent, d'autres les détestent, et il y a rarement d'entre deux. Pourtant, quelle que soit notre position vis-à-vis du groupe, il est indéniable que les américains sont les fondateurs et maîtres incontestés du metal progressif. Avec une discographie longue comme le bras (14 albums studios et une quantité incroyable de lives officiels et bootlegs), le quintet est de retour avec Distant Memories, un live enregistré à Londres à l'occasion de la tournée des 20 ans de l'un des plus grands concept-albums jamais composés : Metropolis Part 2: Scenes From a Memory.
La question importante que l'on se pose systématiquement à l'écoute d'un live de Dream Theater est plutôt la suivante : James Labrie sera-t-il à la hauteur ? En effet, le canadien est connu pour ses performances assez inégales… Alors, verdict ?… J'ai été très agréablement surpris de voir que le chanteur était en pleine forme pour cette prestation ! Pas de fausses notes, et pas de perte de puissance malgré un set de près de 2 heures 30 ! Les autres membres restent irréprochables comme à l'accoutumée, même si toujours trop statiques sur scène. On les pardonnera vu la technicité du set. De plus, cela permettra aux détenteurs du DVD/Blu-ray d'apprécier la scène, très belle tout en restant sobre, et l'écran géant installé en arrière plan.
À l'instar du dernier live de Devin Townsend, Order of Magnitude (dont vous pouvez lire la chronique ici), la qualité de Distant Memories ne sera pas jugé sur sa setlist puisque l'entièreté de Metropolis Part 2 sera jouée ici, et dans l'ordre ! De quoi ravir les fans. En plus de ces titres, la première partie du concert se concentrera un peu plus à défendre leur dernier opus, Distance Over Time, sorti en 2019 avec des morceaux comme Unthetered Angel et son intro très agressive, ou encore Pale Blue Dot et le classique Fall into the Light. Quelques petites surprises cependant puisque le groupe interprétera aussi A Nightmare to Remember ainsi que In the Presence of Enemies part 1. Le concert sera ensuite clôturé par à nouveau deux compositions de Distance Over Time, At Wit's End et Paralysed.
Pour conclure, Dream Theater nous livre avec Distant Memories un très bon album live. Il est évident que chacun des membres s'est donné au maximum pour ce concert et y a pris du plaisir. On regrettera peut-être, comme souvent dans le metal progressif, le manque d'initiatives musicales puisque chaque titre est joué à la perfection, mais sans différer de sa version studio. Quoiqu'il en soit, les fans du groupe y trouveront leur compte !
Distant Memories est disponible dans les bacs dès le 27 novembre 2020 sous le label Inside Out Music.
Pour les adeptes du groupe, nous avons eu la chance d'interviewer son guitariste, John Petrucci à l'occasion de la sortie de son album solo, Terminal Velocity. Pour la lire, c'est par ici !
Tracklist Distant Memories :
CD 1
Untethered Angel (Live at Hammersmith Apollo, London)

A Nightmare to Remember (Live at Hammersmith Apollo, London)

Fall Into the Light (Live at Hammersmith Apollo, London)

Barstool Warrior (Live at Hammersmith Apollo, London)

In the Presence of Enemies – Part 1 (Live at Hammersmith Apollo, London)

Pale Blue Dot (Live at Hammersmith Apollo, London)
CD 2
Scenes Live Intro (Live at Hammersmith Apollo, London)

Scene One: Regression (Live at Hammersmith Apollo, London)

Scene Two: I. Overture 1928 (Live at Hammersmith Apollo, London)

Scene Two: II. Strange Déjà Vu (Live at Hammersmith Apollo, London)

Scene Three: I. Through My Words (Live at Hammersmith Apollo, London)

Scene Three: II. Fatal Tragedy (Live at Hammersmith Apollo, London)

Scene Four: Beyond This Life (Live at Hammersmith Apollo, London)

Scene Five: Through Her Eyes (Live at Hammersmith Apollo, London)
CD 3
Scene Six: Home (Live at Hammersmith Apollo, London)

Scene Seven: I. The Dance of Eternity (Live at Hammersmith Apollo, London)

S

cene Seven: II. One Last Time (Live at Hammersmith Apollo, London)

Scene Eight: The Spirit Carries On (Live at Hammersmith Apollo, London)

Scene Nine: Finally Free (Live at Hammersmith Apollo, London)

At Wit's End (Live at Hammersmith Apollo, London)

Paralyzed (Titre Bonus) (Live at Hammersmith Apollo, London)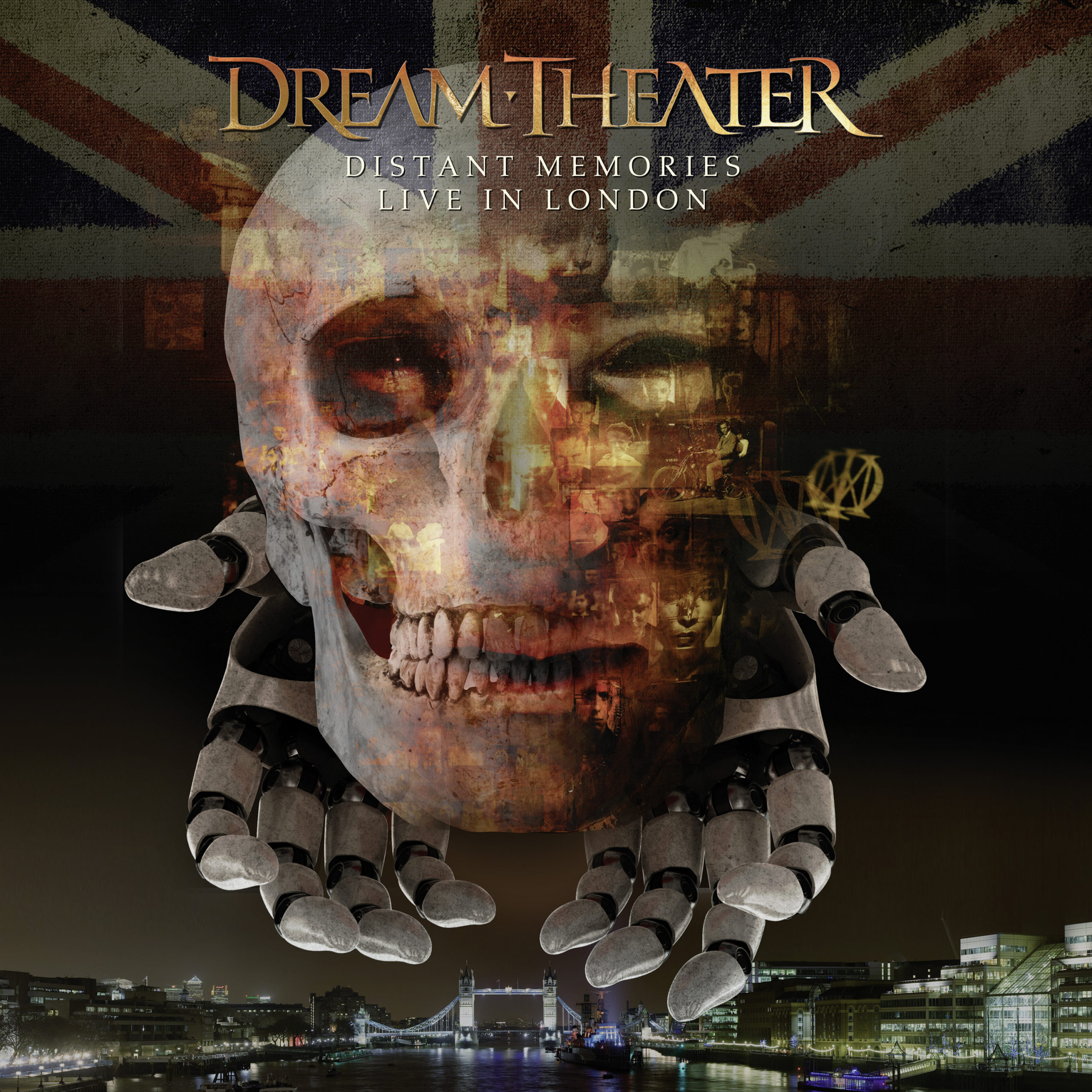 Distant Memories
par Dream Theater