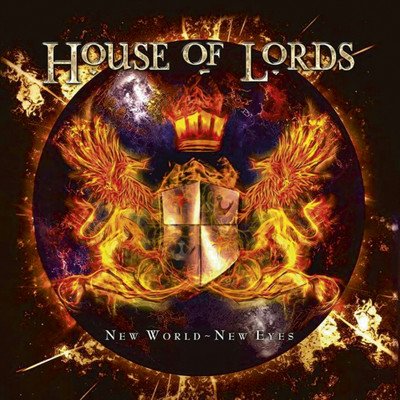 New World-New Eyes
par House of Lords
House of Lords officie depuis un peu plus de 30 ans maintenant. Même si le groupe initial s'est rapidement séparé au début des années 90, pour être reformé 10 ans plus tard par le chanteur James Christian, seul membre originel, il commence à accumuler les albums. Le petit dernier New World-New Eyes est le 13ème opus de la chambre des Lords. C'est le 10ème depuis la refonte du groupe.
L'album s'ouvre sur le titre éponyme, titre rock qui, tout en restant plutôt calme, sonne avec ferveur. Il sonne comme du House of Lords en somme, et on n'en est pas déçu.
Si Change (What's It' Gonna Take) se résumerait par les mêmes caractéristiques, One More perd un peu en solennité, mais démarre sur un riff plus accrocheur qui nous lance directement dans la chanson.
La balade Perfectly (Just You and I) fait une agréable et mélodique pause avant de reprendre sur The Both of Us. Ce dernier reprend le parti de nous accrocher dès le début par son riff, mais la séduction n'est pas la même. Le morceau redescend quelques peu après un plutôt bon démarrage.
Chemical Rush fût un des premiers singles à être publié et c'était un bon choix. Le morceau démarre avec une douce mélodie, avant de poursuivre avec la guitare de Jimi Bell, qui nous démontre par ailleurs ses capacités. Sur cette lancée on regretterait presque un petit manque d'énergie qui fait défaut à notre attente.
Les suivants We're All That We Got et Better of Broken repartent sur des rythmes un peu plus mesurés et plus classiques pour le groupe. Cependant $5 Bucks of Gasoline semble un peu sortir des sentiers battus, mais le solo au milieu est fort appréciable. Il l'est presque plus que l'étonnant refrain.
The Chase et The Summit clôturent le rapide New World-New Eyes avec un petit condensé d'énergie. Cependant, à l'instar de Chemical Ride, ils manquent d'un petit quelque chose qui nous ferait complètement partir.
Ce nouvel album de House of Lords est très agréable à écouter, mais semble sur la retenue tout du long. Est-ce la voix de James Christian qui manque un peu de puissance ou de folie ? Avons-nous été mal habitués à certains récents albums de glam rock bien trop hauts en couleurs ?
Le bilan est positif, même si l'on en espérait un peu plus.
Tracklist :
New World New Eyes

Change (What's It Gonna Take)

One More

Perfectly (Just You and I)

The Both of Us

Chemical Rush

We're All That We Got

Better off Broken

$5 Bucks of Gasoline

The Chase

The Summit
New World-New Eyes est disponible depuis le 12 juin chez Frontiers Records.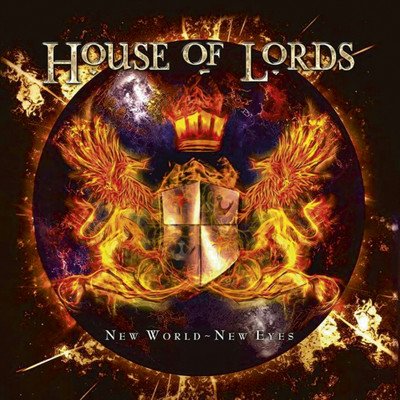 New World-New Eyes
par House of Lords