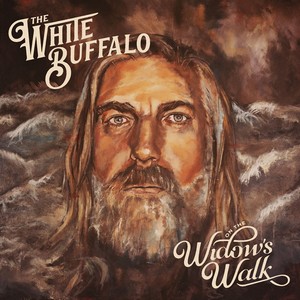 On The Widow's Walk
par The White Buffalo
3 ans après son dernier album Darkest Darks, Lightest Lights, Jake Smith alias The White Buffalo nous emmène en voyage avec On The Widow's Walk. 
On The Widow's Walk
L'artiste s'était fait connaître grâce à ses chansons notamment écrites pour la bande originale de la série Sons Of Anarchy de Kurt Sutter, donc après une collaboration étroite avec ce dernier, aujourd'hui c'est avec le fils du légendaire Waylon Jennings, Shooter, que le Buffle Blanc a créé son septième album. Ce défi imposé par lui-même lui aura été bénéfique, et Shooter Jennings inspirant pour donner au monde une sorte d'échappatoire. Echappatoire que l'on prend volontiers en cette période de confinement que Jake Smith a d'ailleurs quelque peu égayée, d'abord avec son live sur le site de streaming Cadenza.tv le 5 avril dernier, et maintenant avec la sortie de On the Widow's Walk.
Malgré « The Rapture », le single sorti en avance qui s'éloigne assez du style habituel de notre raconteur d'histoires, le reste de l'album reste dans la lignée folk et country qu'on lui connaît et qui lui va si bien. Il nous livre encore plusieurs réflexions sur la vie qui nous touchent et nous rassurent à la fois.
Une invitation à l'exode
Pendant 45 minutes il nous prend par la main pour nous faire découvrir ses 11 nouvelles chansons. Quand Problem Solution ou encore Faster Than Fire sont plutôt entraînantes, Widow's Walk et Sycamore sont calmes et apaisantes. River of Love and Loss nous rappelle « the Man in Black » (Johnny Cash pour les non-initiés), qui fait indéniablement partie des inspirations de Jake Smith depuis ses premières oeuvres. Une combinaison légendaire qui finalement, ne peut faire que des miracles.
Quand The White Buffalo nous dit « I Don't Know a Thing About Love » on a du mal à le croire. En tous cas on dirait qu'il sait comment s'y prendre pour nous faire tomber amoureux de ses chansons…
Si la voix rocailleuse de The White Buffalo vous avait manqué : son nouvel album On The Widow's Walk est disponible depuis le 17 avril. 
Pour plus d'informations et pour vous procurer le graal, rendez-vous sur son site.
Tracklist :

 
Problem Solution
The Drifter
No History
Sycamore
Come on Shorty
Cursive
Faster Than Fire
Widow's Walk
River Of Love and Loss
The Rapture
I Don't Know A Thing About Love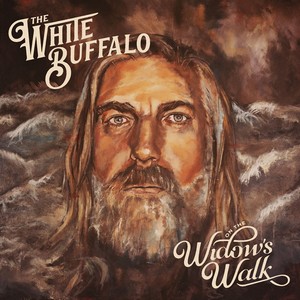 On The Widow's Walk
par The White Buffalo