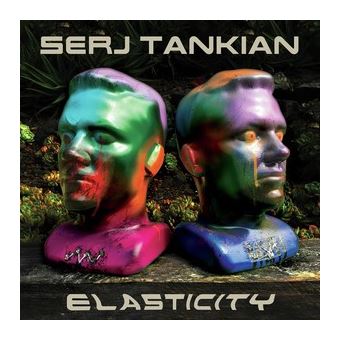 Elasticity
par Serj Tankian
Elasticity :
Tankian Of A Down
On vous en parlait ici il y a bientôt un an. Serj Tankian vient de sortir Elasticity, son nouvel EP. Composé de 5 titres, l'album propose des sonorités très proches de System Of A Down.

Elasticity aurait pu être un album de System Of A Down. Les morceaux avaient d'ailleurs été écrits par le chanteur dans cette optique. Après 16 ans sans un titre, le groupe a réussi à se mettre d'accord (pour la bonne cause) fin 2020 en sortant Protect The Land et Genocidal Humanoidz.
C'est solo que le chanteur Serj Tankian a décidé de sortir Elasticity, faisant écho à l'album Toxicity de System Of A Down. Construit comme toutes les chansons de System of A Down : La signature vocale de Serj Tankian, messages engagés, énergie sans limite.
Elasticity débute par son titre éponyme : La voix de Serj Tankian y est parfaite. Cris, hurlements et chant, tout y est. Le titre offre une énergie nouvelle et différente… Peut-être la touche solo du chanteur !
L'album se poursuit avec Your Mom. Riffs haletants, signature vocale, paroles engagées et parfois bizarres… Tout y est.
Les deux morceaux suivants How Many Times et Rumi sont accompagnés d'un piano, proposant un rythme moins soutenu. Plus personnelle, cette dernière met à l'honneur son fils Rumi.
L'album se clos avec Electric Yerevan rendant hommage à la manifestation Arménienne du même nom qui a eu lieu en été 2015.
Pour découvrir les clips :
Serj Tankian – Electric Yerevan


Serj Tankian – Elasticity
Tracklist :
1. Elasticity
2. Your Mom
3. How Many Times?
4. Rumi
5. Electric Yerevan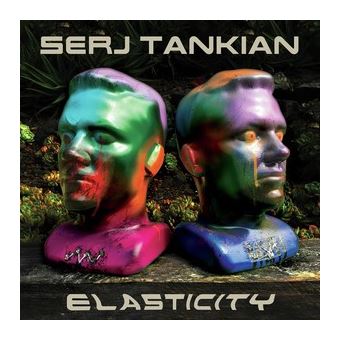 Elasticity
par Serj Tankian